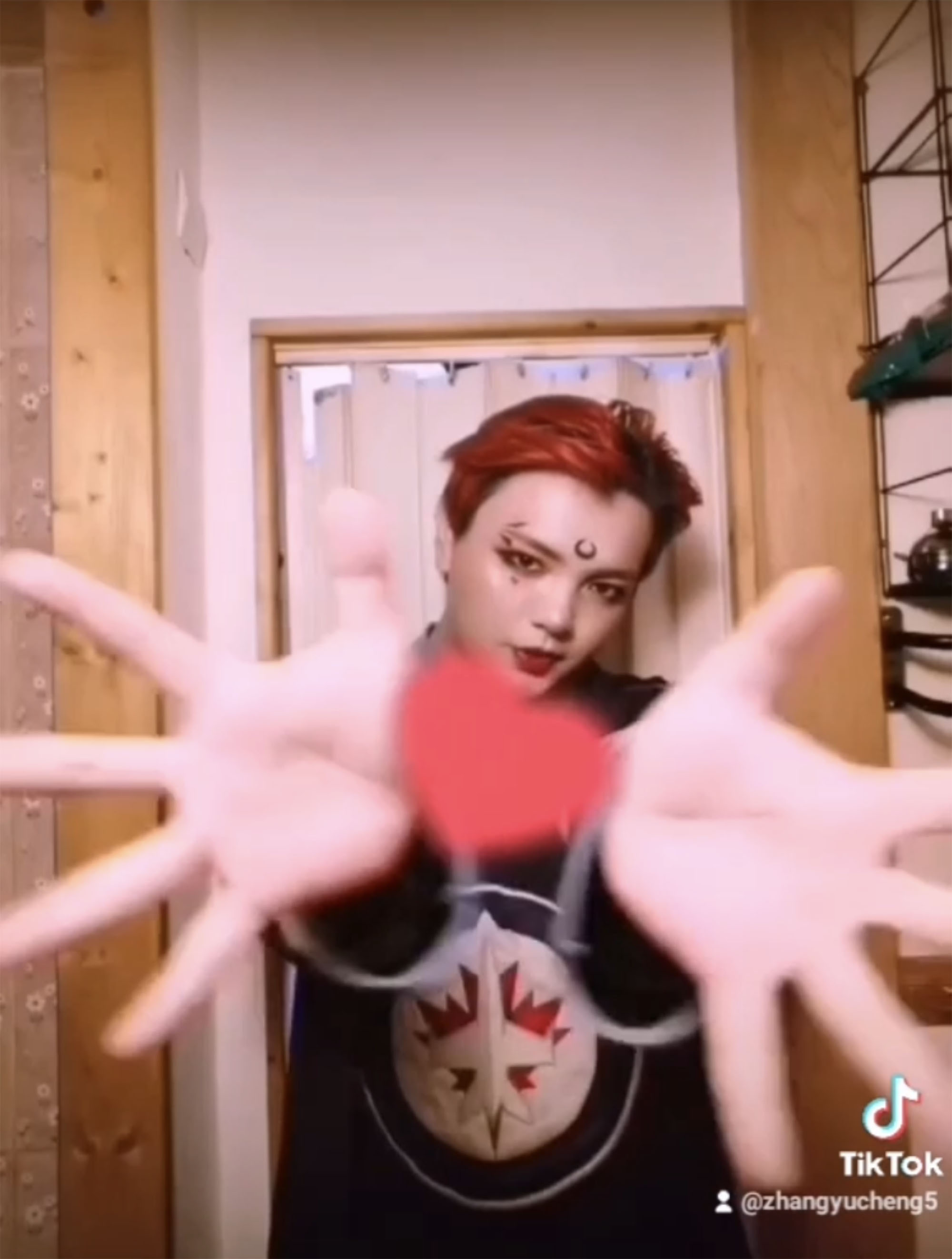 A mini-series by Ariane Papillon, Vadim Dumesh and YuCheng Zhang aka Leechi
Under developement
With the support of CNC development aid/ DiCréam
Dream City is a new digital writing project that explores a narrative based on media, social networks and socio-digital technologies through the smartphone tool. The final rendering of this innovative approach to writing and producing images is a non-interactive mini-series for distribution and viewing on mobile devices.
Combining fictional writing and documentary talk, Dream City will plunge the spectators-rice-s inside Cheng's smartphone, alias Leechi, a 22-year-old working and creative Chinese student who has lived in Grenoble for 3 years and dreams of living his dreams of love and celebration in Paris.
Each episode is composed of one or two sequences that correspond to a "real-time" navigation within the interfaces of the smartphone. Different image regimes follow each other (swipe or scroll of photos, written messaging, video calls, recording of videos filmed by the character), within different interfaces (Tik Tok, Tinder, Instagram,Snapchat, Messenger, Wechat, etc.)
The project translates uses, interfaces and navigations within digital environments into creative writing, and seeks to reorient documentary writing from the 'real' to the 'virtual' experience. At the heart of the project is an innovative process of collaborative writing that involves the protagonist, YuCheng Zhang in a horizontal and transparent exchange with artist-researchers Vadim Dumesh and Ariane Papillon.
Ariane Papillon
Ariane Papillon is a researcher and director born in 1994 in Angers. A former normalienne, she graduated in cinema and audiovisual from the École Normale Supérieure de Lyon and the École Nationale Supérieure d'Audiovisuel de Toulouse, and holds a specialized diploma in the Arab world from the Institute of Political Studies of Lyon. Since 2016, she has lived mainly in Tunis, where she has worked in the Cooperation and Cultural Action Service of the French Embassy. She won the CAPES de Lettres modernes award in 2019. Today she teaches in Licence Cinéma at the University Paris VIII where she prepares a PhD in research and creation around the devices of delegation of the camera in documentary cinema. Her theoretical work and her latest short fiction and documentary films cross themes that fascinate her: contemporary uses of digital tools, self-representation, surveillance and monitoring, adolescence and multicultural relationships. She also published a feminist and anti-racist fable illustrated by activist cartoonist Emma, in the album Un autre regard 2 at Éditions Massot. In 2020, she wrote the script for La Fille d'Hammamet during the Parcours d'Auteurs of the Pays de la Loire region and her documentary project A nos amis is supported by the Storygraphes residence, the SCAM and the CNC.
Vadim Dumesh
Vadim Dumesh (born 1984) is a film director and producer, researcher, journalist and critic, trained in economics, cinema and public affairs. Originally from Latvia, Vadim has developed an international profile and acquired a wide range of skills in the production, development, and production of various audiovisual content. It cultivates a transdisciplinary approach that creatively combines cinema with pressing economic, social, political and philosophical issues. Currently he is particularly interested in the potential of documentary co-creation practices. He is fluent in 5 languages (English, French, Russian, Latvian and Hebrew), starting in dialectal Arabic.